Most organizations with an online presence have discovered that online audiences have an insatiable demand for quality video content. TVUPack delivers a cost effective, easy to use professional IP video solution that delivers compelling live content to any size Web audience.
TVUPack is different than other typical Web live transmission products. TVUPack is designed for on the go and on-location real-time video capture and distribution using cellular, WiFi, and Ethernet connections to deliver live content directly to any CDN. The main difference, however, is in the picture quality. TVUPack uses proprietary technology to deliver HD quality live video with low delay regardless of whether TVUPack is set in a fixed location, on the move or in a moving vehicle.
Capture and Deliver Live Footage on the Go
TVUPack's lightweight, portable size and wireless transmission capability enables you to capture and transmit footage for live Web events from virtually any location without being tied to cables. TVUPack solutions are perfect for video journalists,
Broadcast Professional-Quality HD Picture to the Web
Using our proprietary IS+ technology, TVUPack delivers professional-quality HD picture for any event. Whether you're broadcasting high school football, community events, or a rock concert, TVUPack delivers crystal clear video to the Web. TVUPack also transmits superior video picture while on the move or in moving vehicles.
Transmit Anywhere at Anytime with TVUPack Cloud
Using the TVUPack Cloud service, you can eliminate the cost and management of traditional receiving hardware by replacing it with a software-based receiving solution that resides in the cloud. TVU's cloud service is cost effective, easy to access and simple to use.
Work Seamlessly With Any Content Delivery Network
With the TVUPack Cloud service, live video is captured, optimized and transmitted on the fly via multiple 3G/4G/LTE and WiFi connections. The signal is received and stored in the cloud and can then be sent to the CDN of your choice for direct-to-Web broadcasting.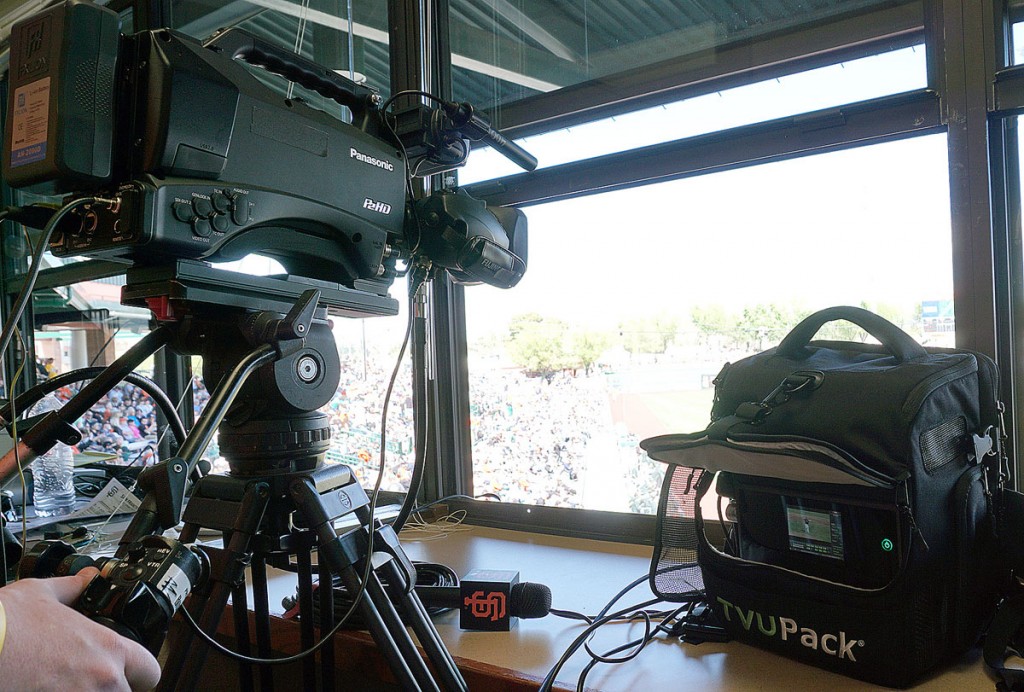 "We can now be live and on location every day. We can share the events that our viewers wish they could attend, and TVUPack has allowed us to do that. The TVUPack has been a game changer for us. Not only has it allowed us to go live more frequently, but we are also able to be more creative in the types of content we are able to show our viewers. With TVUPack, the sky is the limit."

– Susan Wrenn, CEO and Managing Partner, theStream.tv