Live Aerial HD-Quality Video Transmission to Any Location at Sub-Second Latency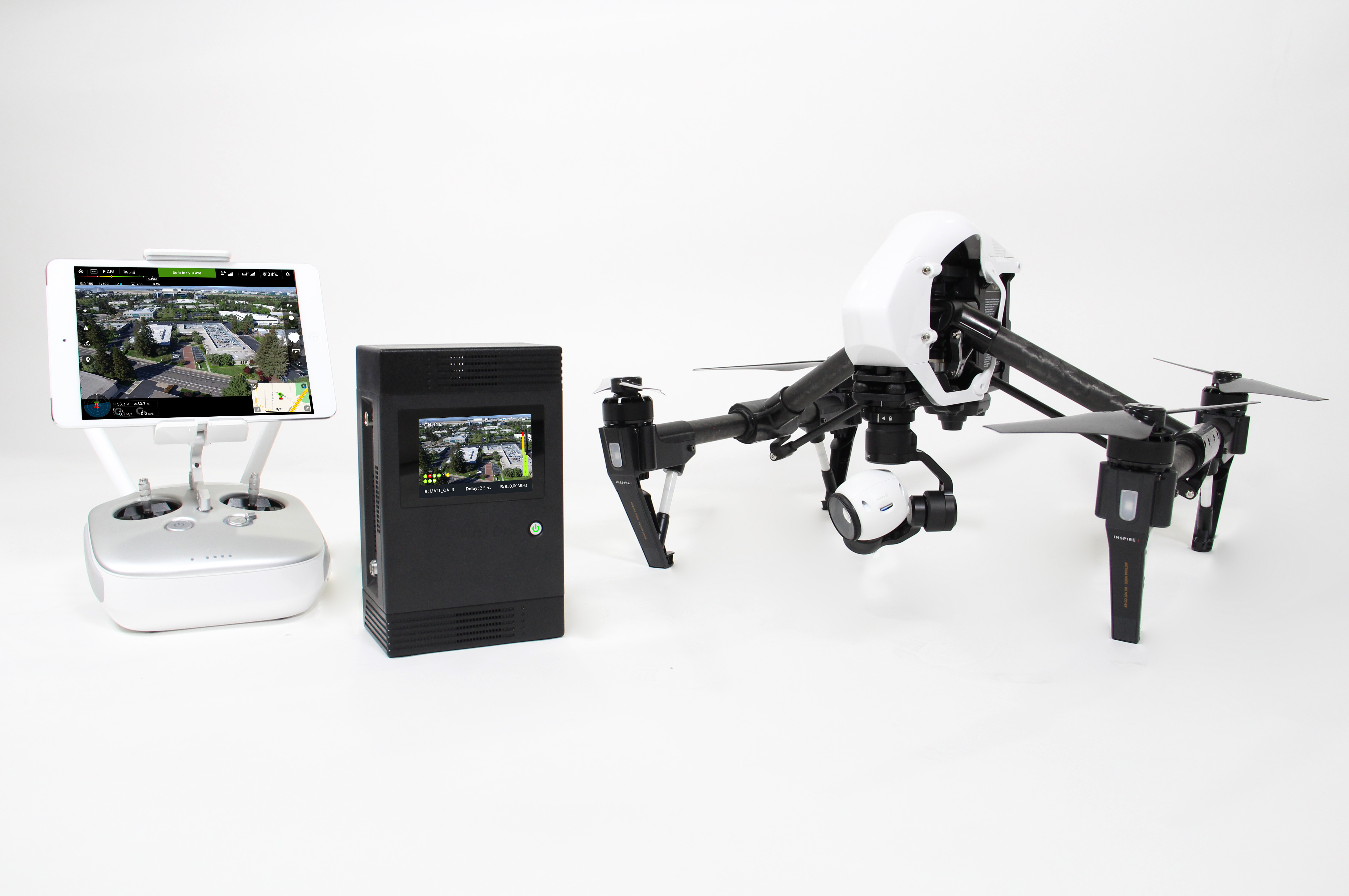 The TVU Aerial Newsgathering Pack combines DJI's Inspire 1 drone with a TVU One compact IP video transmitter in a single complete package. Designed for fast anywhere deployment, the Aerial Newsgathering Pack is capable of transmitting live full HD video with sub-second latency while the Inspire 1 drone is flying – more than 20 minutes of flight time. The live video can be received at any broadcast facility or CDN and then shared with a TV or web audience. With TVU and DJI, broadcasters can quickly deploy drone technology into their existing production workflows.
TVU One: Picture quality and product performance without compromise in a compact size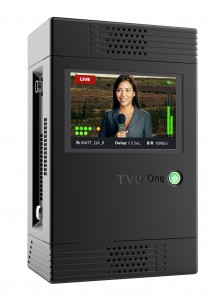 Featuring the same industry-leading transmission resiliency and performance, video picture quality and low latency of a full-size TVUPack backpack transmitter, TVU One comes in a small – 90% smaller than TVUPack – and ultra lightweight form factor. TVU One can transmit simultaneously over up to ten IP connections, including cellular, Microwave, MIMO Microwave Mesh, Ka-band and Ku-band satellite, BGAN, WiFi, and Ethernet. Connections can be added or dropped without interrupting transmission. Using TVU's patented IS+ transmission protocol and Smart VBR technology, TVU One is able to deliver full HD video at 10 Mb/s with sub-second latency.
DJI Inspire 1: The world's first flying 4K camera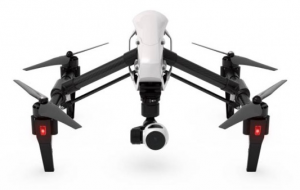 The DJI Inspire 1 drone is the world's first flying 4K camera that offers midair transformation as well as a built-in wireless HD video transmitter, stabilization indoors without GPS, and more camera control than ever. DJI's most advanced technology comes together in an easy to use, all-in-one flying platform that empowers users to create unforgettable shots.
The Inspire 1 includes strong carbon fiber arms lift out of sight, giving a full, unrestricted 360⁰ view of the world below, and Vision Positioning technology that provides accurate position holding even when GPS is unavailable. The sensors determine the Inspire 1's location and altitude and lower the legs automatically when landing. Inspire 1 users can also take complete control of its camera and flight system with a comprehensive mobile app. Everything from manual camera controls to flight telemetry and even auto takeoff and landing are just a tap away.
To learn more about TVU Aerial Newsgathering Pack, please fill out and submit the following information:
*Required field
[gravityform id="6″ title="false" description="false"]