Deliver Live Video With the Best Picture Quality from Any Location, At Any Time
Leverage the power of IP to deliver live video from any location to any destination at any time. TVU offers a number of powerful solutions to acquire and transmit live video for any size organization.
Transmit Video From Anywhere Over IP
TVU offers broadcasters, videojournalists and camera crews small, mobile, lightweight and untethered solutions capable of transmitting professional-quality HD video from on-location. Whether the story takes you to the stadium, city hall, a large scale demonstration or even moving vehicles, trains and helicopters, TVU can help you leverage the power of IP to transmit video of breaking news and events from wherever they happen.
TVU mobile solutions come in multiple form factors designed to meet the needs of any broadcaster. The TVUPack is available in mobile backpack designs. TVU MLink is a rack-mounted encoder that fits in broadcast vehicles and also fixed studio locations. TVU Anywhere app turns your iPhone, iPad or Android smart device into a live video transmitter.
Transmit Over Multiple Mediums Simultaneously With Sub-second Latency
Powered by IS+, TVU's innovative proprietary transmission algorithm, TVU transmitters can simultaneously aggregate any combination of bandwidth mediums including cellular 3G/4G LTE, WiFi, Ethernet, Ka-band and Ku-band satellite, microwave, microwave mesh and BGAN to deliver a reliable and dependable broadcast picture with sub-second latency, as low as 0.8 seconds. IS+ uses advanced Forward Error Correction  technology to produce superior transmission performance. When compared to traditional FEC/ARQ methods, IS+ uses minimal data overhead without latency introduced by packet retransmission. The result is a reliable transmission with best picture quality and ultra-low latency.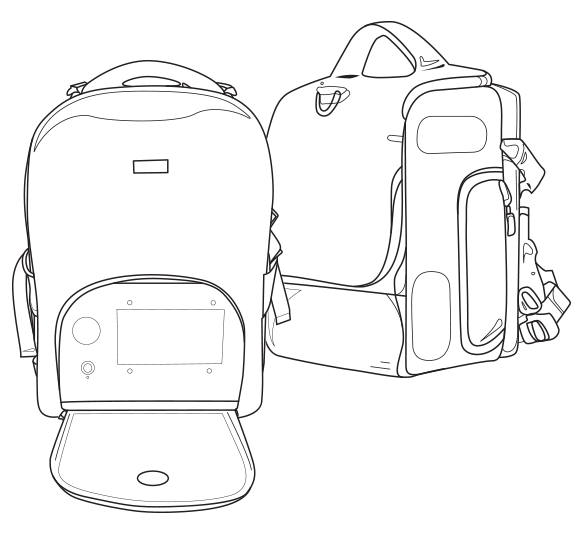 IP Based Live Video Content Acquisition Solutions